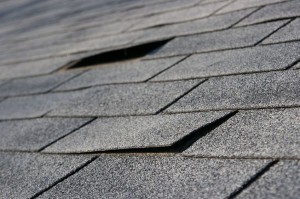 Scheduling an appointment with a roofing consulting team can alert you to any problems that your commercial roof may have. After a long summer of extreme temperatures and exposure to the sun, issues can arise.Our roofing consulting experts regularly assist property managers and commercial building owners with seasonal inspections and maintenance. If you haven't already taken action, schedule your next roofing consulting appointment today. In the meantime, here are some tips, tricks, and insights on giving your own commercial roof a thorough inspection.
Start with a thorough visual inspection
When was the last time you inspected the roof of your business? If it's been over six months, take action as soon as possible. Experts recommend inspecting your commercial roof every three months in order to catch problems. When you do, keep an eye out for things like:
Cracks
Holes
Broken or worn down shingles
Puddles of water or coolant
Debris from trees like branches and leaves
Trash
Build-up of dust or debris
Areas where the roof feels weak
Create a diagram of your roof on a sheet of paper. Highlight problem areas, and then make notes (ie: there was a leak here, broken shingles there). Doing your homework beforehand helps our roofing consulting team know which areas need to be addressed first, helping us minimize damage and downtime.
Seasonal roofing maintenance for fall
Once you have thoroughly inspected your roof and made notes of any problem areas, it's time to take action with seasonal maintenance. The sun's UV rays can weaken the integrity of your roof, just like your skin, leading to cracking, chipping and in some cases, full-blown leaks.
Here are three simple fall maintenance activities that you can perform on your own:
Remove all leaves, branches, and debris. Thunderstorms and summer winds can leave the roof of your commercial building looking worse-for-wear. They can also clog your drainage system. Put on a pair of work gloves and spend at least half an hour clearing your roof of any debris. Collect all of the branches and leaves in a pile, and clear out any gutters that are stuffed with gunk.
Trim the trees next to your building. Branches provide shade, but they also collect wet snow, which can lead to serious roof damage. Before the first freeze of the season, take time to trim back all trees and shrubs. This can prevent a cave-in or broken window.
Watch for pests. Your commercial roof provides access points to both your heating and HVAC systems. While some ventilation is necessary, these compact areas can also attract birds or rodents into your office. Look out for any potential entryways. Seal up holes, place traps, or have a pest control expert out to doublecheck your work.

Finalize your work with the help of our experts
Once you've performed your seasonal roof inspection and maintenance, it's time to contact the pros. Is your commercial roof falling apart? Did you spot any leaks, holes, or potential trouble areas? Our roofing consulting team members are here help.
In fact, as a full-service roofing consulting firm, we specialize in all aspects of roofing design and architecture, from existing condition evaluations to designs for complete replacements, construction management, and periodic observations during construction.
Our years of experience and unmatched expertise set McNeil Engineering apart as a leader in the industry. Don't wait until the first snow storm of the season to find out if something is wrong. Even if you aren't a roofing expert, you can save yourself time, money, and energy by giving your commercial roof an inspection.
If you have questions, or need help getting started, don't be afraid to reach out. http://mcneilengineering.com